4MM SCALE DETAILING KITS

£7.00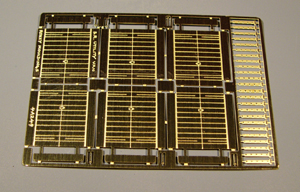 4A249 SR Bogie Utility Van Doors
Complete set of etched brass doors for Triang/Hornby Southern bogie utility van. Use in conjunction with detailing kit 4A250.

£20.00
4A250 DETAILING KIT FOR TRIANG/HORNBY UTILITY VAN
Contains bogies and all fittings to rebuild the Triang/Hornby R226 Southern Utility Van to scale appearance. (N.B. This does not include the Utility Van!) Replacement doors available separately as 4A249

£20.00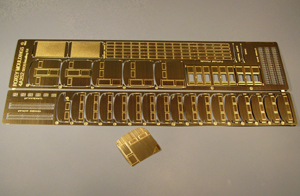 4A252 Detailing Kit for 60ft SECR Birdcage Kits
Contains etched partitions, door handles, commode handles, bird- cage roof, lighting switch, turnbuckles. Sufficient parts to complete a 60ft 3 car set (4C30-32) or two car push-pull (4C33-34).